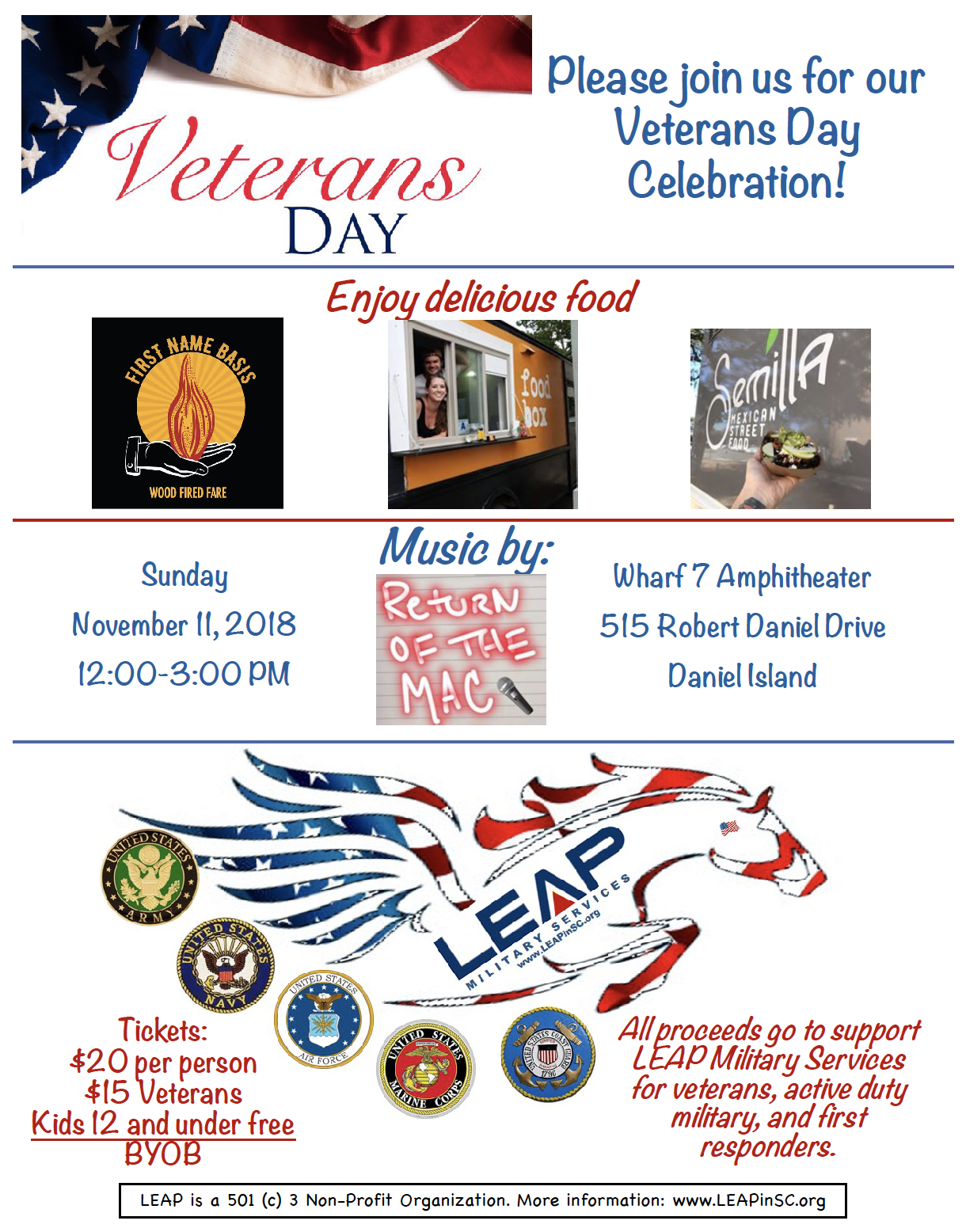 Day of Caring- Dixon Hughes Goodman
Trident United Way's #DayofCaring was amazing! Dixon Hughes Goodman LLP cleared fence lines, replaced boards, cleaned halters, cleaned flymasks, and swept away the cobwebs. Many thanks from the LEAP (Lowcountry Equine Assisted Psychotherapy) team. (images ©MCG Photography)
November 18, 2016
Day of Caring -Boeing
Trident United Way's #DayofCaring Part 2 made a huge impact for LEAP (Lowcountry Equine Assisted Psychotherapy)! The 'We Are Boeing SC' group cut down trees, cleared fence lines, replaced boards, cleaned brushes, moved a ton of limbs and re-located a shelter. (images ©MCG Photography)
November 19, 2016
First Annual Horse Power Heals
June 11, 2016. Poker Run and Donate to Win with Low Country Harley-Davidson.
Benefitting LEAP and Supporting Our Veterans.
images © MCG Photography
Wednesday -July 10, 2013
Join LEAP (Lowcountry Equine-Assisted Psychotherapy) & The Charleston Riverdogs for a night during HOPE week – a week-long philanthropic initiative for deserving individuals, families, and organizations in the Lowcountry. Proceeds from these special ticket sales go to support LEAP.
LEAP brings horses and experienced, highly trained therapists together to assist those who are experiencing behavioral, emotional, or psychological challenges. LEAP's non-profit mission is to enrich the quality of life and relationships of residents of the South Carolina Lowcountry, regardless of race, creed, color, gender, age, or economic status.
Meet"Bigsby" – one of our miniature therapy horses!! The Riverdogs team will visit LEAP earlier in the day for Equine-Assisted Teambuilding. Highlights from this session will be shown during the game! Tickets are available for a minimum donation of $10 each. Please contact LEAP for available pick-up locations or delivery options.